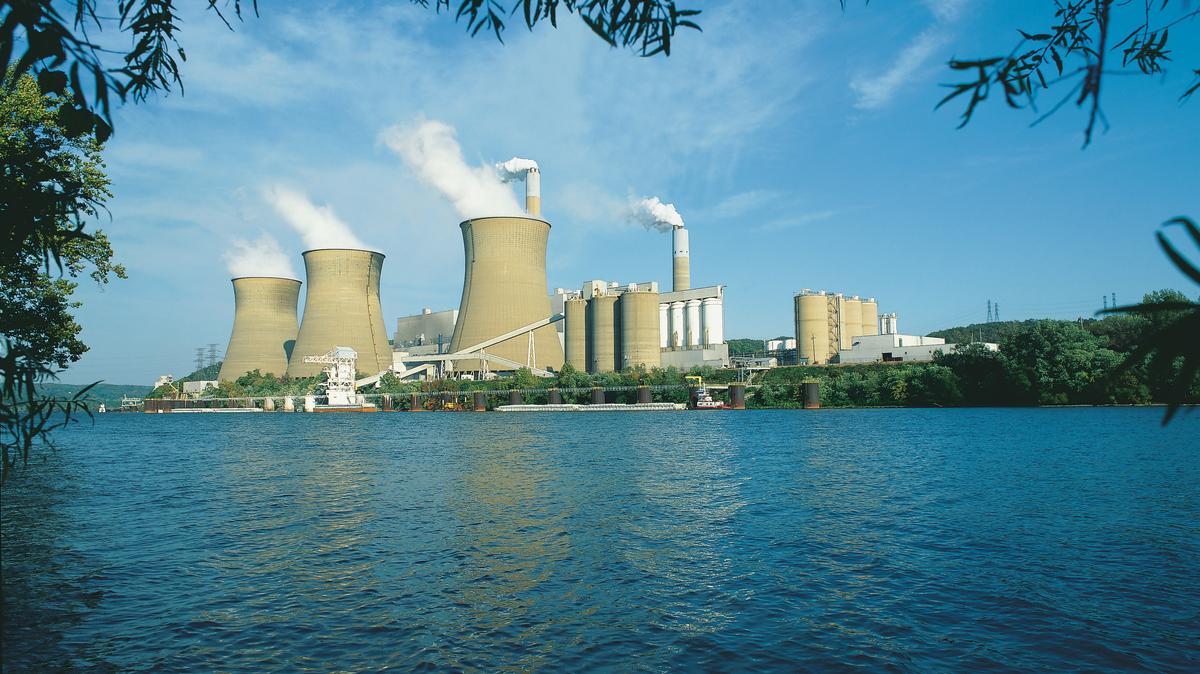 The Bruce Mansfield plant owned by FirstEnergy Corp. in Shippingport, Beaver County.
By Luke Torrance
Pittsburgh Business Times
Jul 8, 2019 – A federal appeals court has ruled in favor of about 230 union power plant workers in Beaver County, supporting the union's claim for $5.5 million in back wages.
In a decision filed last week in Cincinnati, the U.S. Court of Appeals for the 6th Circuit said that FirstEnergy Solutions Corp. had committed an unfair labor practice when it imposed a contract on the International Brotherhood of Electrical Workers Local 272 workers at the Bruce Mansfield coal-fired plant, located in Shippingport.
The contract between FirstEnergy and the union expired in 2014; after a year of negotiations, the company declared an impasse in October 2015. FirstEnergy implemented a contract that contained some previously discussed provisions, such as the elimination of retiree health subsidies for all in-the-box retirees by the end of the year. But provisions that the union had fought for, such as a wage increase, were not implemented, resulting in the union filing an unfair practice charge. Continue reading Court rules in favor of Beaver County power plant workers in FirstEnergy dispute →