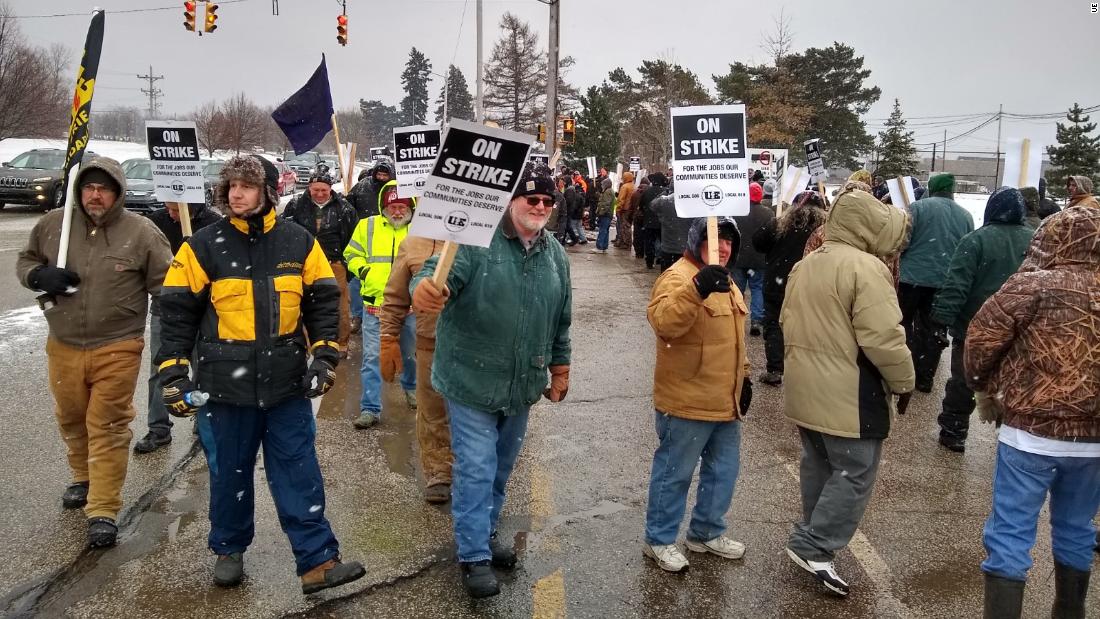 After a merger with GE Transportation, the new employer "wants to turn this into an Amazon warehouse," the union says. ..Bernie Sanders backs strikers
By Dave Jamieson
Huffington Post
Feb 26, 2019 – Nearly 1,700 workers at a GE Transportation plant in Erie, Pennsylvania, went on strike Tuesday, marking the first large-scale work stoppage in the U.S. manufacturing sector in three years.
Union members with the United Electrical, Radio and Machine Workers of America (UE) say the factory's incoming owner, Pennsylvania-based Wabtec Corp., is trying to impose mandatory overtime, a lower pay scale for new employees, and the use of temporary workers in the facility.
Wabtec just closed an $11 billion deal to merge with GE's transportation division, which includes the Erie plant where locals have built locomotives for decades.
Workers authorized the union to wage a strike after they failed to secure an interim agreement with Wabtec extending the terms of their contract with GE. As the new employer at the plant, Wabtec is obligated to recognize the union but has the freedom to negotiate its own new contract.
Union members felt they needed to go on strike in order to protect the middle-class wages and high working standards inside the facility, where pay averages around $35 an hour, said Jonathan Kissam, a union spokesman. He added that many workers already volunteer for overtime work but don't want it to be mandatory, fearing it could ruin weekends with their families.
He also said introducing lower pay for new hires would create a two-tier system inside the plant, causing rifts between different generations of employees.
"This is a multi-generational plant. Some of them, their grandparents worked there," Kissam said. "So they're unwilling to sell out their own children." Continue reading Erie, PA: Close To 2,000 Manufacturing Workers Just Went On Strike →