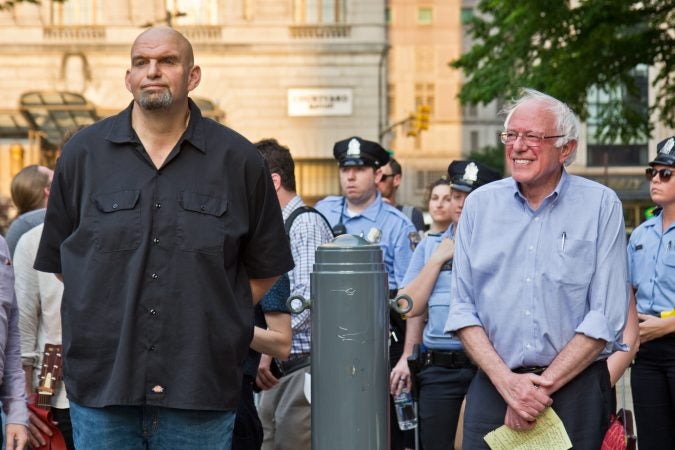 By Candy Woodall
Pennsylvania State Capital Bureau
via Beaver County Times
Feb 8, 2021 – Pennsylvania Lt. Gov. John Fetterman on Monday officially entered the 2022 U.S. Senate race, vying for a hotly contested seat that could determine the chamber's balance of power in the midterms.
The formal bid comes after Fetterman raised more than a $1 million in less than a month after he said he was eyeing a run.
"Thank you to all 35,000 of the folks who chipped in a few dollars and encouraged me to run for Senate, today I am excited to announce that I am running, and I am glad to have the support of people in all 67 of Pennsylvania's counties," Fetterman, 51, said in a statement Monday.
He is running for a seat that will be left vacant by U.S. Sen. Pat Toomey, RLehigh Valley, who is retiring upon a selfimposed term limit.
Analysts say it's the top U.S. Senate race to watch in the 2022 midterms.
"The sole tossup Senate race to start the 2022 cycle is Pennsylvania," said J. Miles Coleman, associate editor of Sabato's Crystal Ball, the nonpartisan newsletter at the University of Virginia Center for Politics.
The U.S. Senate race in Pennsylvania is expected to be one of the most expensive in the country and could eclipse the $164 million spent in 2016 when Toomey was challenged by Democrat Katie McGinty.
McGinty defeated Fetterman in the 2016 Democratic primary.
A rising profile for Fetterman
Lt. Gov. John Fetterman went on a tour of all 67 Pennsylvania counties to get feedback from residents on recreational marijuana legalization. He is in favor of legalizing the drug.
At the time, he was mostly known in western Pennsylvania, where he was the mayor of Braddock, an old, bluecollar industrial town Fetterman was working to rehabilitate.
Since then, Fetterman has become better known to voters statewide after running a successful campaign to become Pennsylvania's lieutenant governor in 2018. He was also a frequent guest on national news programs during the pandemic and 2020 presidential election, and he has built a robust social media following.
Continue reading

Fetterman Officially Enters 2022 U.S. Senate Race, Vying for a Hotly Contested Seat. Why He's Running