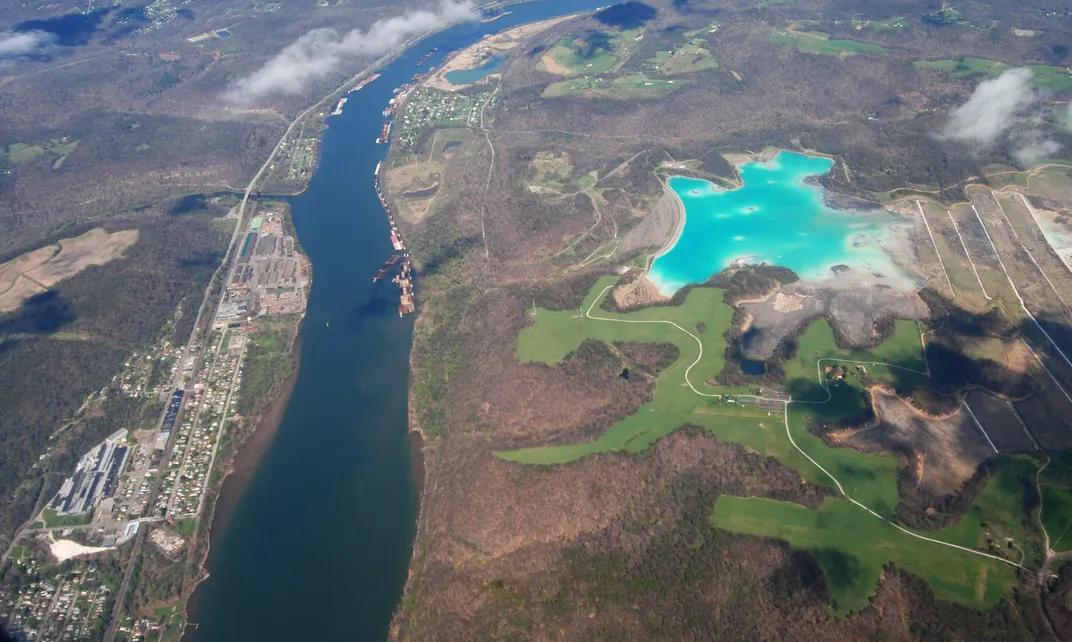 Beaver County's 'Little Blue' waste problem back in the news.
By Daniel Moore
PostGazette Washington Bureau
DEC 31, 2020 WASHINGTON — As President-elect Joe Biden eyes a major federal plan to tackle climate change when he enters the White House next month, his policy team could hit roadblocks as they contend with the breadth of environmental measures rolled back by the Trump administration — and differences within his own party on how to address them.
President Donald Trump has consistently worked through his term to weaken rules put into place by his predecessor — and Mr. Biden's former boss — former President Barack Obama. Mr. Trump's penchant for regulatory rollbacks won him support from the energy industry in the Pittsburgh region, headlining natural gas drilling industry conferences and dispatching his environmental chief to Pittsburgh to finalize the repeal of an Obama-era rule limiting the industry's methane emissions.
Now, Mr. Biden's climate team, introduced at an event in Delaware this month, will be "ready on day one," he said, to assess how to wholly address a complex global problem falling under the jurisdiction of a slew of federal agencies.
Mr. Biden, facing a divided Congress with an entrenched political opposition, could face hurdles in translating his much-debated climate change platform into action. As he did during the campaign, Mr. Biden framed environmental protection as an economic driver that will lift up regions like Pittsburgh — and a key part of any plan that helps the nation heal from the COVID19 pandemic.
Trump administration relaxes deadlines on power companies for coal ash cleanup

"Folks, we're in a crisis," Mr. Biden said during the Dec. 19 event. "Just like we need to be a unified nation to respond to COVID19, we need a unified national response to climate change."
As the incoming administration works to build a climate strategy, it will balance demands for stricter rules from the progressive wing of the party with his pledges to invest in jobs in regions dependent on fossil fuels. Fracking was one of the most politically explosive issues on the campaign trail, with Mr. Biden pledging to reach a carbonfree power sector by 2035 and netzero greenhouse gas emissions by 2050.
On the surface, some climate moves could be simple.
Mr. Biden has said he will put the United States back into the Paris climate accord, which Mr. Trump exited in 2017 by declaring he "was elected to represent the citizens of Pittsburgh, not Paris."
Mr. Biden also could use executive powers to quickly reinstate an array of Obamaera regulations relaxed by Mr. Trump that affect the energy industry, auto manufacturers, construction companies and farmers. He could order federal agencies to consider climate change in their practices and procurement strategies.
Whether Mr. Biden can hit his most ambitious targets, however, will hinge on finding consensus on a comprehensive plan that can pass muster on Capitol Hill.
The president-elect's plan for a "clean energy revolution" and environmental justice pledges a federal investment of $1.7 trillion over the next decade, leveraging other funding sources to reach more than $5 trillion. Cities like Pittsburgh are hoping that includes money for Ohio River Valley communities to launch a largescale transition to clean energy, as Mayor Bill Peduto called for this month.

Biden's oil comments fuel long-burning debate over Pa. energy jobs
"The list of things that need to be corrected are daunting," said Lisa Evans, an attorney specializing in hazardous waste law for Earthjustice, an environmental group.
Ms. Evans, who has advocated for stronger protections around coal ash disposal, criticized the Trump administration when it moved back deadlines for companies to stop dumping the waste in unlined ponds and landfills. She said she wants Mr. Biden to not only reverse those changes but put in place a stronger federal standard than the one Mr. Obama enacted in 2015.
In Pennsylvania, there are 103 coal ash storage and disposal sites, including 20 unlined coal ash ponds and 13 unlined landfills, according to the Center for Coalfield Justice. Coal ash, which contains heavy metals like arsenic, lead and mercury, creates vast sources of potential contamination, as well as huge costs for utility companies that must either retrofit the sites or find alternative storage facilities.
Continue reading

PITTSBURGH'S Climate Challenge Awaits Biden as Trump Pushes Through Environmental Policy in Final Days