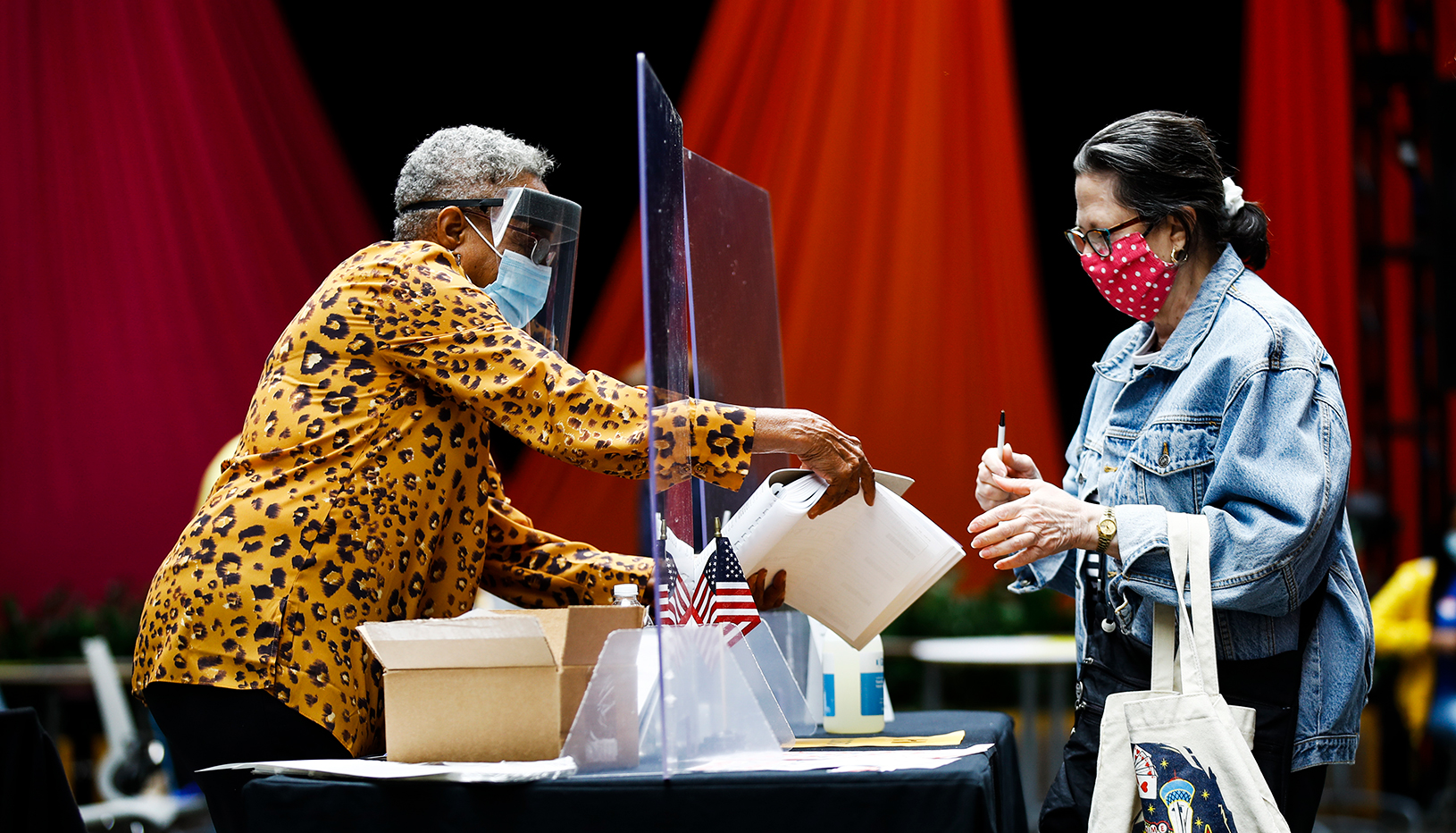 By Marc Levy and Christina A. Cassidy
Associated Press
OCT 15, 2020 – HARRISBURG — For anxiety over voting and ballot counting in this year's presidential election, it's hard to top Pennsylvania.
Election officials in Philadelphia, home to one-fifth of the state's Democratic voters, have been sued by President Donald Trump's campaign, blasted by the president as overseeing a place "where bad things happen" and forced to explain security measures after a theft from a warehouse full of election equipment.
Add to that an investigation into military ballots that were mistakenly discarded in one swing county, partisan sniping in the state Capitol over the processing of what is expected to be an avalanche of mailed-in ballots and an 11th hour attempt by Republican lawmakers to create an election integrity commission.
One of the most hotly contested presidential battleground states is trying to conduct a pandemic election in a hyper-partisan environment where every move related to the voting process faces unrelenting scrutiny from both sides. State and local election officials say they are doing all they can to make sure Pennsylvania doesn't end up like Florida two decades ago, when the last drawn-out presidential tally ended before the U.S. Supreme Court.
'A really destructive scenario': Pennsylvania could hold up outcome of presidential election
"For years, we have trusted our election officials to be reliable and nonpartisan. Why should we suddenly not trust them?" said Eileen Olmsted with the League of Women Voters of Pennsylvania, a nonpartisan organization that advocates to expand access to voting. "A lot of this is based on the perception of voter fraud, which there is absolutely no evidence of."
Continue reading

Pennsylvania Becomes a Battleground over Election Security