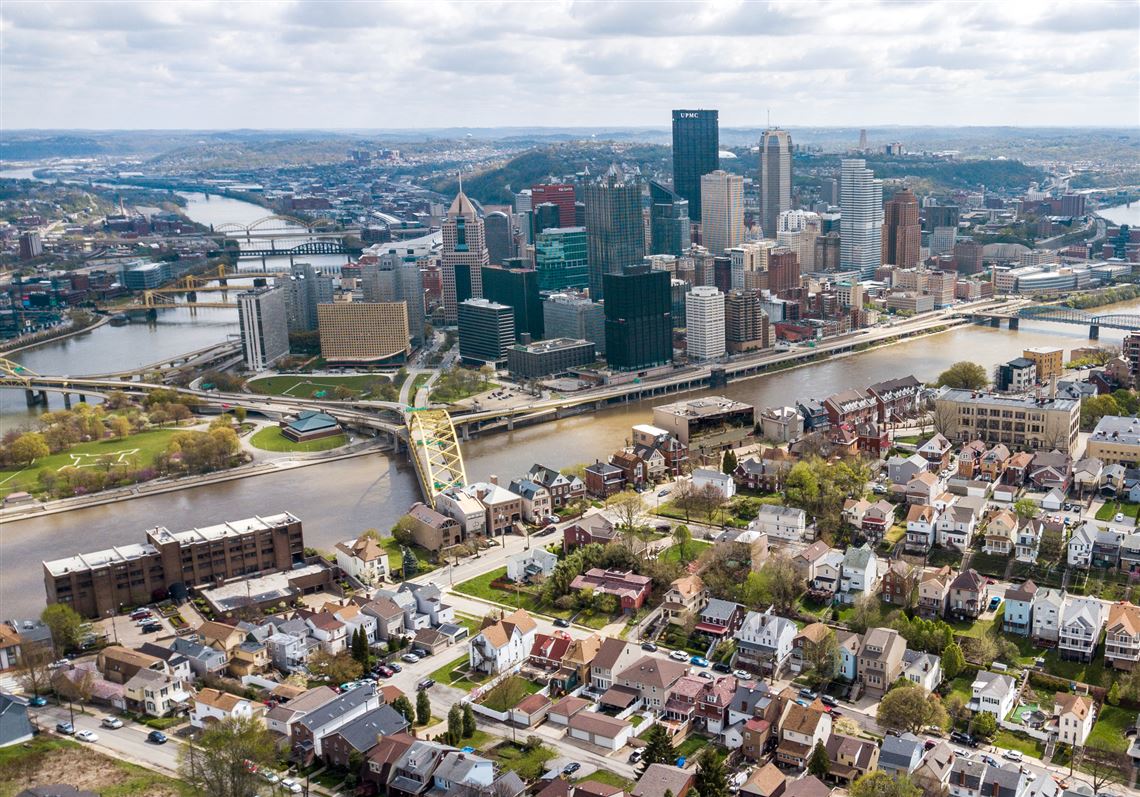 By Daniel Moore
PostGazette Washington Bureau
DEC 8, 2020 – WASHINGTON — The architects of a newly unveiled 10year, $600 billion climate plan to revitalize Appalachia and the Ohio River Valley region are moving forward with a difficult task of building political willpower in Washington while gaining the trust of rural communities tied to the coal and natural gas industries, Pittsburgh Mayor Bill Peduto told a group of sustainable development advocates Tuesday.
That coalitionbuilding — a communications strategy to be forged over the next six weeks among academic institutions in Pittsburgh and seven other cities — is a critical step toward executing the plan Mr. Peduto described as both idealistic and grounded in reality.
It is also necessary as a divided Congress gears up for a fight next year over PresidentElect Joe Biden's proposal to pull the country out of an economic downturn while investing in clean energy development. Negotiations between Democrats and Republicans for a COVID19 relief bill have dragged for months, raising the question of whether Mr. Biden's plan could garner enough support.
"We have been in touch during the [plan's] research phase with the Biden campaign and their 'Build Back Better' authors," Mr. Peduto said, referring to PresidentElect Joe Biden's jobs and economic recovery plan.
Peduto joins mayors from W.Va., Ohio, Ky. to call for public/private support in climate-friendly industrial growth
Since Mr. Biden won the White House last month, Mr. Peduto and other local officials "have had contact with the transition team," he said, "working to see what we can try to be able to get on the radar in Washington during the first 100 days of a new administration, while simultaneously working with grassroots organizations."
Using the example of a large solar field spurred by local land use ordinances, a feasible project under the plan "lacks the necessity of needing to have large government control," Mr. Peduto said. "You're not dealing with a large bureaucracy that is trying to manage all of it."
Yet the plan, dubbed the "Marshall Plan for Middle America Roadmap," is designed to thrive with strong federal support. The name invokes Gen. George C. Marshall of Uniontown, who led the postWorld War II investment strategy to rebuild Europe and its economic and democratic institutions.
The roadmap includes four equal chunks of funding for clean energy: federal block grants to local governments for energy efficiency measures and electrification of vehicle fleets; low interest loans and guarantees for energy generation with zero carbon emissions; tax incentives for production of clean energy equipment and supply chain development; and workforce training, education and research and development.
The roadmap estimates that the region — encompassing Pennsylvania, West Virginia, Ohio and Kentucky — would create 270,000 annual direct and indirect jobs in renewable energy industries, and another 140,000 annual "induced jobs" could come as a result of growth in those industries.
The plan arrived as officials at all levels of government, mostly Democrats, have summoned the spirit of 20th century American programs that spur economic development through building social programs and upgrading infrastructure to meet modern challenges.
In February, Sen. Bob Casey, DPa., called for a "Marshall Plan for children" and, in August, Mr. Casey unveiled a plan to revive a modernday Civilian Conservation Corps., the federal public works program that put people to work during the Great Depression.
'We're playing with fire': Pennsylvania waits for another stimulus package
Labor unions and environmental advocates have joined forces to press for a "just transition" for workers in declining industries to embrace growing sectors like broadband development, renewable energy, healthcare and information technology.
Mr. Peduto said, under his plan, the funding would be a mix of public and private sources. Local officials would work with an array of businesses, including energy companies that are willing to diversify their portfolios beyond fossil fuels. The feedback has been "overwhelmingly positive" across the board, thanks in part to "changing the narrative" around the future of manufacturing in the region, he said.
In the past, "we have approached this argument incorrectly," Mr. Peduto said. Some of the conversations were unrealistic and "tone deaf," he said, such as initiatives that sought to train coal miners how to code.
The plan succeeds by "not talking down to our neighbors, but talking up, and showing them there is a place for them and their children in the future," he said.
Lawmakers may be harder to convince.
The roadmap itself acknowledges the dearth of largescale federal programs intended to jumpstart economic growth in specific regions of the country — outside of reactive bailouts given to specific industries or companies in crisis.
In Washington, both parties have pressed for major infrastructure bills for years, but Republicans have questioned federal spending and leaned more on the private sector to carry out projects.
In June, House Democrats passed a $1.5 trillion infrastructure bill, including a $100 billion fund for broadband expansion pushed by Rep. Mike Doyle, DForest Hills. It was never taken up in the Republicancontrolled Senate.
Mr. Biden's plan for a "clean energy revolution" and environmental justice pledges a federal investment of $1.7 trillion over the next decade, leveraging additional private sector and state and local investments to total to more than $5 trillion.
Mr. Peduto said his conversations with other mayors and academia won't be waiting idly.
Other sources of funding could include public pension investments: In September, the board governing the City of Pittsburgh Comprehensive Municipal Pension Trust Fund unanimously adopted new guidelines to allow for pension investments in environmentally friendly and socially responsible businesses.
Leslie Marshall — the lead author of the roadmap who joined Mr. Peduto on the presentation sponsored by the Green Building Alliance — said she thinks there could be further progress announced in January.
"Where that money comes from depends on who decides to get engaged," said Ms. Marshall, an associate director of the Center for Sustainable Business at the University of Pittsburgh.
Daniel Moore: dmoore@postgazette.com, Twitter @PGdanielmoore
First Published December 8, 2020, 4:40pm